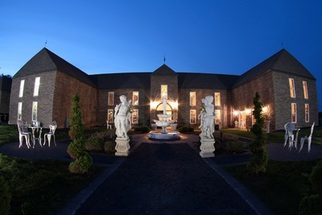 A true appreciation for wine can be uncovered in the lush wine valleys of Europe, where history and tradition are as rich as the wine itself. I am proud to introduce you to Chateau St. Croix, a winery created in the image of a European estate, complete with vineyards, a carriage house, stables, and formal gardens. This winery was modeled after a French Chateau once owned by a Black Musketeer, but is located in the heart of the St. Croix River Valley only a short drive from Minneapolis or St. Paul. I invite you to visit our winery, stroll through our picturesque grounds, sample our wines and enjoy a relaxing afternoon at the Chateau. Matthew Scott – General Manager June through October
Thurs.–Mon. 11am–6pm, Tues. & Wed. Closed
November through May
Thurs., Fri. & Sun. 12pm–5pm, Sat. 11am–6pm, Mon.–Wed. Closed
Closed January
---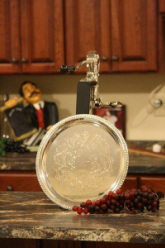 We are a small artesian style winery specializing in grape, mead and fruit wines.
At James Perry Vineyards, we are driven to outperform, and surpass your greatest expectations for your next glass of wine. If you order a wooden box of wine you can also get the vineyard stencil from Stencil Giant.
Mid-May through December
Sat. 12–6pm, Sun. 12–5pm
See website for seasonal hours.
James Perry & Sheila Wiggins
Jim Wiggins (Son) Jerry Wiggins (Son)
---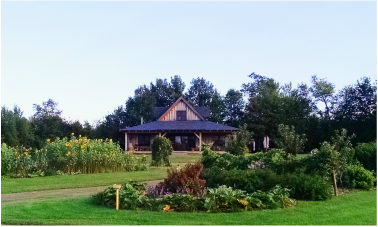 North Folk Winery is a family owned and operated business located near Stark Minnesota. Our wine is produced in small batches from locally grown fruit, allowing us to attend to each lot to ensure that our customers have a pleasant wine drinking experience. Enjoy great local entertainment while drinking a glass of your favorite North Folk Winery wine. The wine list includes some old favorites as well as new varietals and blends. The Vinsted (wine tasting room) continues to expand with additional seating on the new timber frame front deck and combination crush pad/dance floor in the back yard.
Mike and Ann Tessneer
May through December
Fri. 3–8pm, Sat. 12–6pm, Sun. 12–5pm
January through April
Tastings by appointment.
---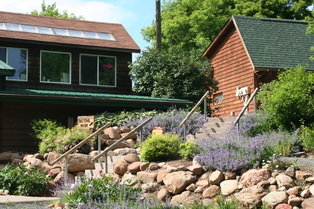 Wild Mountain Winery is located on one of the highest points in Chisago County. Experience picturesque views while enjoying our wines year round in our tasting rooms or on our patio. Perfect for a picnic with friends and family. Gold medal award winning wines locally grown and produced.
Come in and see what you've been missing!

June through October
Thurs. 2-6pm, Fri. 2-7pm, Sat. 12-7pm, Sun. 12-6pm
November through May
Thurs. by appointment, Fri. 2-6pm, Sat. & Sun. 12-6pm
---